MHRise Companion version 0.6.0 released!
Sunday, April 18, 2021

4/4/2021
163.82 MB
Changelog:
Added monster attacks to monster details
Added filter options to weapons, armors and charms
Added crafting and upgrade materials to weapon details
Added crafting materials to armor details
Optimized layout for tablets
Added weapon parent info in weapon lists
Updated database
Bugfix: On some devices, opening a shared set builder url was not possible
General bugfixes and improvements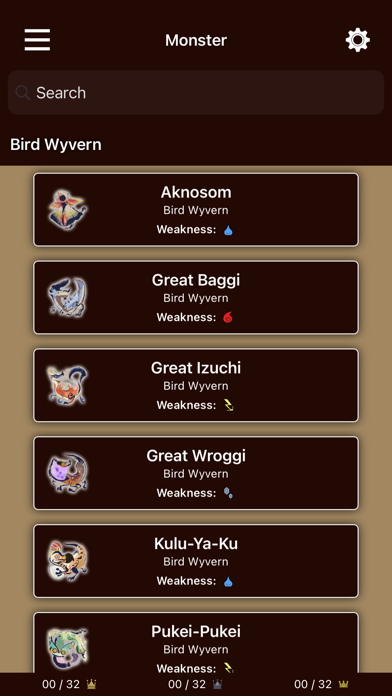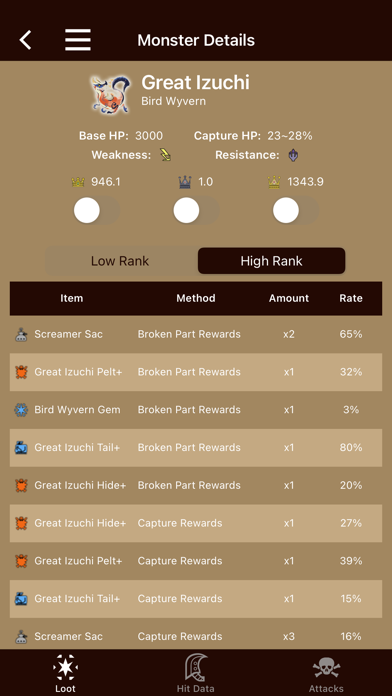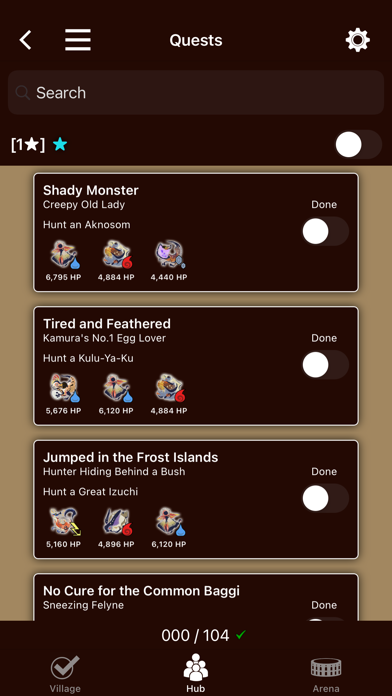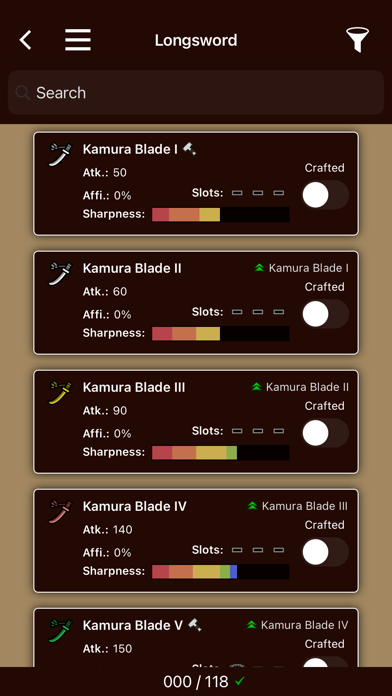 This unofficial guide app for Monster Hunter Rise assists your journey and features detailed statistics for:

- Armors
- Armor Stats (Resistances, Skills, etc.)
- Forging materials
- Weapons
- Weapon Stats (Attack, Element, Sharpness, etc.)
- Forging and upgrade materials
- Upgrade tree
- Monsters
- Loot
- Physiology
- Kinsect Color
- Attacks
- Items
- Quests
- Target Monster(s)
- Optional Monster(s)
- Rewards
- Client
- Rating
- Skills
- Rampage Skills
- Switch Skills
- Decorations
- Set builder

The set builder enables the creation of your dream set with all available armors, weapons, decorations, charms and skills. Of course you can share your build with others.

Enter all your charms with the custom charm collection or add your ideal charms to use them in the set builder.

Advertise your Gaming Squad and find new hunting companions!


Disclaimer:
MHRise Companion is a third party app. The developer of this software is not affiliated with Capcom Co. Ltd. in any way. However, the creation and maintenance of this app is permitted until withdrawal from Capcom.