ER Companion version 1.10.0 released!
Thursday, May 26, 2022

3/9/2022
245.81 MB
Changelog:
Map entry update
Added a region filter for the map
Added new guides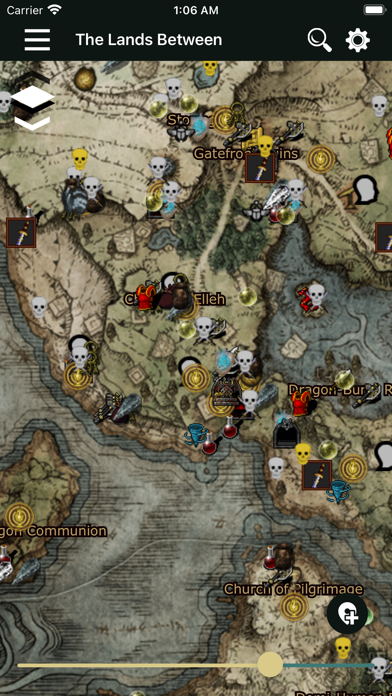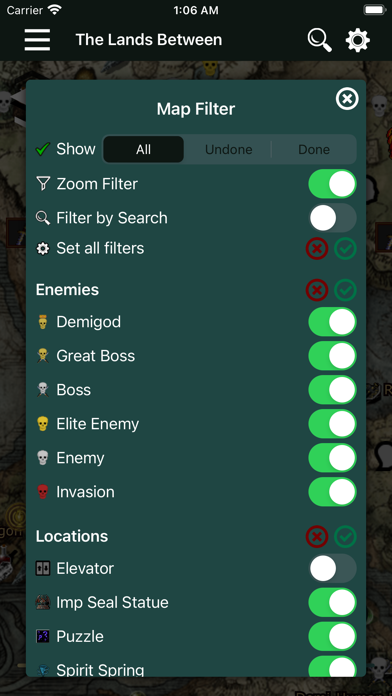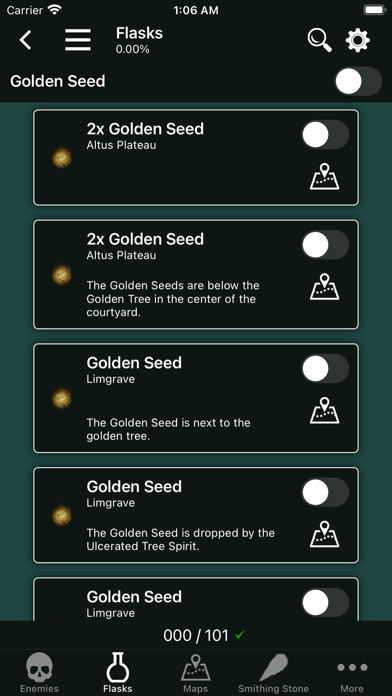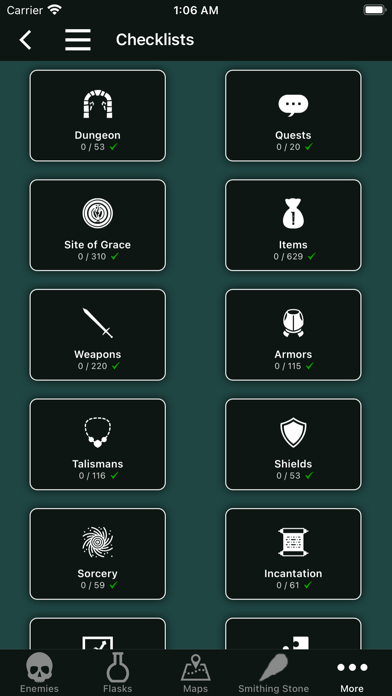 Unofficial offline map for Elden Ring. The map features the locations of:

- Enemies (Bosses, Demigods, etc.)
- Dungeons
- Sites of Grace
- Ashes of War
- Equipment
- Items
- Materials
and many more!

If there is additional information available, just tap the icon in the map to get a detailed description in a popup.

Collectibles can also be tracked with a check list. You can check or uncheck your checklist entries even from the icon shown on the map.

The shown icons on the map can be filtered e.g. for their type, location and status.

To backup your data or share it with multiple devices you can use the iCloud sync.

For even more content there is an IAP available to plan your build with all available gear items and calculate your stats depending on your level.

Disclaimer:

ER Companion is a third party App. The developer of this software is not affiliated with fromSoftware/Bandai Namco Entertainment Inc. in any way. However, the creation and maintenance is permitted until withdrawal.