Tears Companion version 1.2.0 released!
Monday, June 19, 2023

5/12/2023
228.74 MB
Changelog:
Added Dungeon specific maps
Added geoglyph images
Added schema stones
Updated korok images
Map entries and quests updated
Extended recipe info
Performance optimizations
Data cleanup
Translations upadted
Bug fixes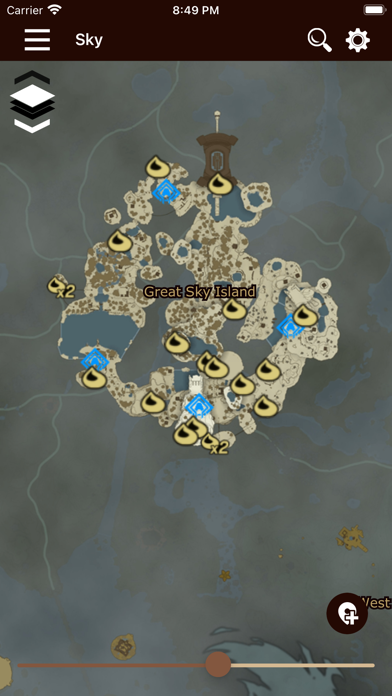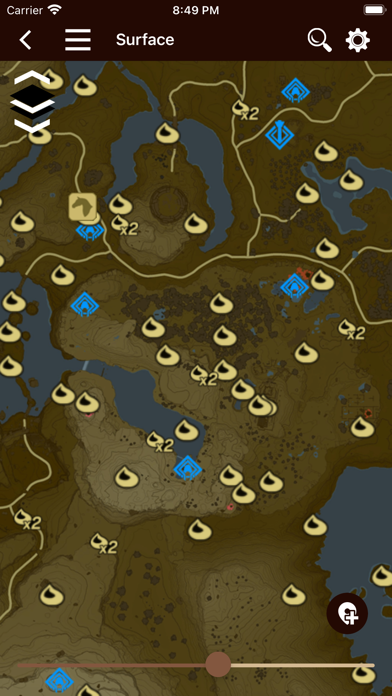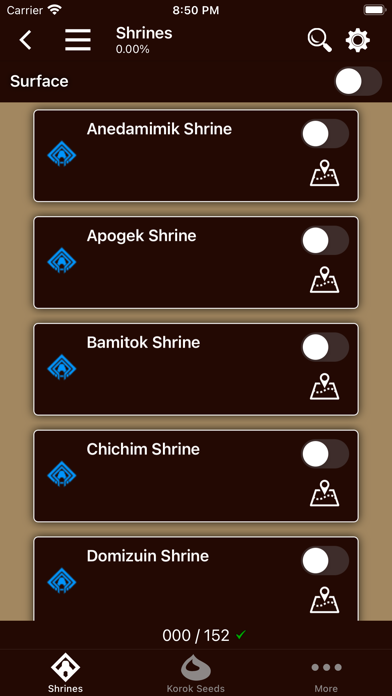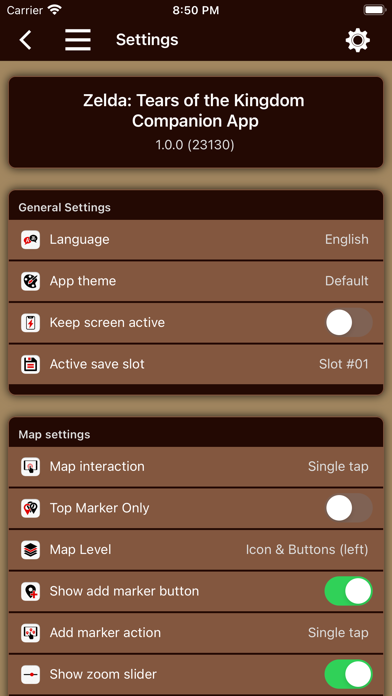 Unofficial offline map for The Legend of Zelda: Tears of the Kingdom. The maps feature the locations of:

- Towers
- Shrines
- Labs
- Korok Seeds
- Lightroots
- Device Dispenser
- Treasures
- Dragon Tears
- Wells
- Locations such as Villages, Stables, Shops, Bargaining Statues and Inns


If there is additional information available, just tap the icon in the map to get a detailed description in a popup.

The shown icons on the map can be filtered e.g. for their type, location and status.

To backup your data or share it with multiple devices you can use the iCloud sync.

Disclaimer:
Tears Companion is a third party App. The developer of this software is not affiliated with Nintendo Co. Ltd. in any way. However, the creation and maintenance is permitted until withdrawal from Nintendo.