Legend Companion version 1.10.7 released!
Wednesday, September 15, 2021

3/3/2019
221.57 MB
Changelog:
Bug fixes
Performance improvements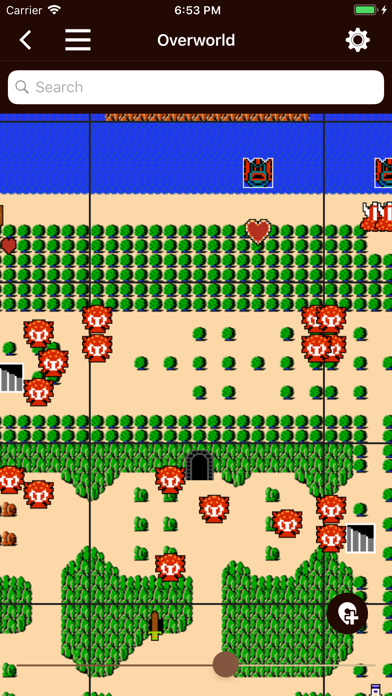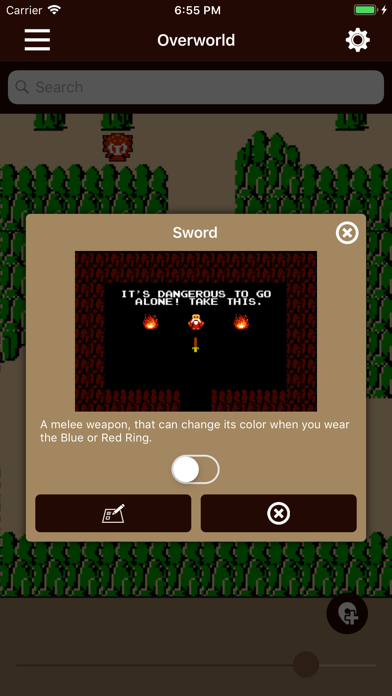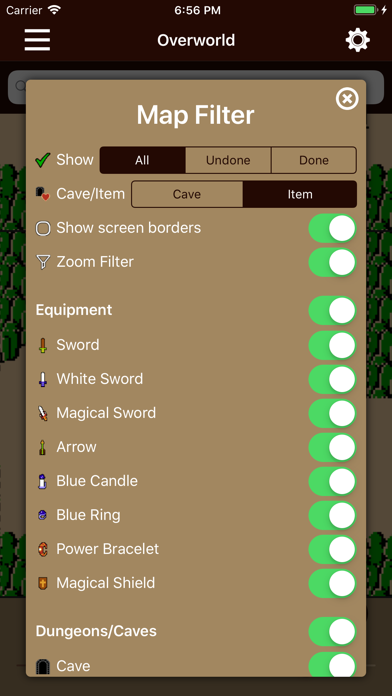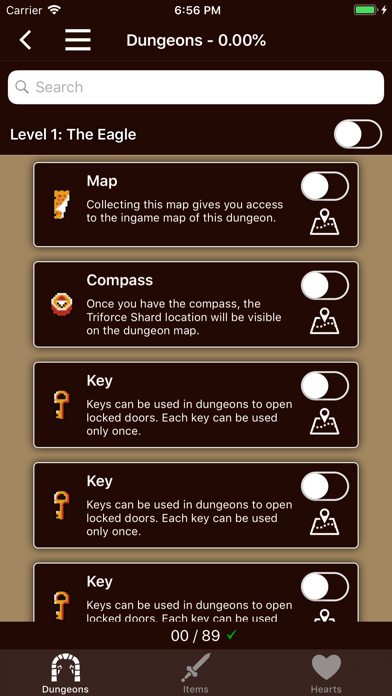 Unofficial offline map for the classic The Legend of Zelda game. The map for the overworld currently features the locations of:

- Enemies
- Dungeons
- Caves
- Hidden Entries
- Items (including shop items)
- Heartcontainers
- Original Screen Borders

The dungeon maps can be accessed from the overworld map and feature the positions of:

- Enemies
- Bosses
- Items
- Heartcontainers

If there is additional information available (e.g. a description on how to defeat an enemy), just tap on the icon in the map to get a detailed description in a popup.

All collectible items can be tracked with a checklist and the shown icons on the map can be modified, so you only see your missing ones.

You also get some tips and tricks to make your playthrough easier.

To backup your data or to share it with multiple devices you can use the iCloud sync.

To get even more information regarding The Legend of Zelda have a look at the available IAP:

- Unlock 2nd Quest: Unlock all dungeon maps for the second quest of The Legend of Zelda
- Unlock Guides: Unlock additional guides for completing the game, e.g. a gearing guide to beat the dungeons in the best possible way
- Remove Ads: Get rid of all ads in the app and enjoy it without getting disturbed.

Or if you purchase the Unlock All IAP, you will get all individual IAPs and remove the ads in one single strike.

Disclaimer:
Legend Companion is a third party App. The developer of this software is not affiliated with Nintendo Co. Ltd. in any way. However, the creation and maintenance is permitted until withdrawal from Nintendo.